Media & Industry News
XTX Markets' execution algo now on BidFX Algo Hub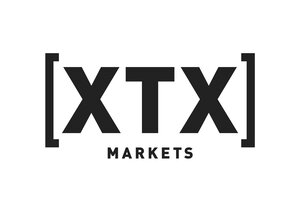 NEW YORK / LONDON/ SINGAPORE, 14 JULY 2021 – BidFX and XTX Markets are pleased to announce the full roll-out of XTX Markets Execution Algo on BidFX Algo Hub. It is an implementation shortfall execution algorithm that BidFX clients can now access as algorithmic trading in FX continues to increase.New
BidFX Chief Revenue Officer, John McGrath commented: "XTX Markets is one of the largest market makers in the world and their expertise in market microstructure and the reduction of signalling and information leakage aligns with our client's sophisticated requirements in regulatory, functional and execution strategies. XTX Execution Algo went live on BidFX during 2020 in an initial targeted client roll-out and has the ability to reduce slippage to arrival price. We are happy to see increasing usage of this algo across our global client base in 2021 as well as making it available for clients to add to their Algo Wheel."
Matt Clarke, Head of Distribution and Liquidity Management for EMEA at XTX Markets, commented: 'We are pleased to expand our relationship with BidFX through their hosting of our execution algo and are delighted at the strong uptake from clients already. We look forward to continuing to give BidFX's clients access to our low impact, market leading liquidity and further strengthening their algo platform as a result.'
XTX Markets is a leading financial technology firm which partners with counterparties, exchanges and e-trading venues globally to provide liquidity in the Equity, FX, Fixed Income and Commodity markets. XTX has over 150 employees based in London, Paris, New York, Mumbai and Singapore.
XTX is the 3rd largest FX liquidity provider globally and the largest eSpot FX liquidity provider globally (Euromoney 2020) and also the largest European equities (systematic internaliser) liquidity provider in 2020 (Rosenblatt FY 2020).
In a changing world XTX Markets is at the forefront of making financial markets fairer and more efficient for all.