The trusted turnkey trading platform for global enterprises
We are trusted by over 100 of the world's largest banks, hedge funds, corporates and asset managers. Our platform positions treasury desks to achieve optimized workflow efficiency and simplified user experience, all within a single sign-on, fully secure, cloud-provisioned environment.

Model-driven Trading Strategies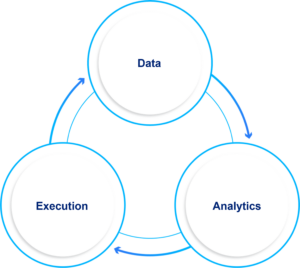 Data & Analytics
Our Data & Analytics product suite offers a crucial feedback loop that enables a user to create pre-trade predictive models, in-trade benchmarking and post-trade synopses.
Spot, Forward and NDFs
More than 60 currency pairs
G10, EM
Native and crosses
All standard tenors
Multiple quantities at each tenor
Created from firm, tradeable market pricing
Confidence levels for each price
REST API or file delivery
Collection and cloud storage of client-specific dedicated liquidity provider streams
Spots, Forwards and NDFs
Any currency pair and standard tenor can be requested
REST API and GUI
BidFX first coined the phrase Liquidity Provision Analytics in 2021 and is proud to be the main driver in this space.
Compare liquidity provider pricing
Detect skews from LPs
Optimize execution time
Provide feedback to counterparties by exporting analytics
Top of book analysis
Analytics every second
Independent Benchmark (BidFX Composite) available for price comparisons
In-depth analysis of trading performance versus unbiased proprietary price feeds, using a standard set of industry accepted benchmarks.
Multiple Benchmarks
Cost Attributions
Real-time & Historical
Market Impact Analysis
Intra and Post TCA
If you have any questions about what we offer or to make an enquiry, get in touch with us today.