We build the foreign exchange trading technology solutions that truly innovate the market
But don't take our word for it. From Asian Private Banker to the Stevie Awards, and from the WSL Awards to the Hedge Fund Awards, BidFX, in conjunction with former parent company, Trading Screen, has been the recipient of numerous FX and technology honours from many prestigious institutions and industry award bodies.
200+ of the world's leading banks, asset managers, corporates and hedge funds trust us to be their dedicated FX technology partner
At BidFX, we enable our clients to trade OTC and listed FX products, achieve improved execution and significantly reduce operational costs through a customer-centric, agile, secure platform.
We build the FX trading technology solutions of tomorrow so you can trade better, faster and smarter.
BidFX was founded in 2017 by Trading Screen. We are headquartered in London, with additional offices in Singapore, Hong Kong, New York, Sydney, and Milan. The company is now a subsidiary of Singapore Exchange (SGX), the globally recognised risk management and clearing organization and Asia's leading securities and derivatives market infrastructure.
BidFX is built upon three interconnected pillars
We designed BidFX to be the turnkey, single sign-on FX trading solution that the market demands. To achieve this, our platform combines three distinct yet interlinked pillars.
Diverse, dynamic and best-in-class experts in their own fields, from our developers to technology support, and from dedicated account representatives to customer service.
As well as providing our technology solutions to over 100 of the world's leading entities in FX trading, BidFX is SOC2-certified, the external audit report that recognizes five trust principles in security, availability, processing integrity, confidentiality, and privacy.
As a subsidiary of Singapore Exchange (SGX), BidFX is positioned to develop and deliver highly customized client solutions. We partner and integrate with leading providers in OMS and infrastructure service providers as and where necessary to deliver a highly specialized, bespoke platform solution to every customer, according to their exact needs.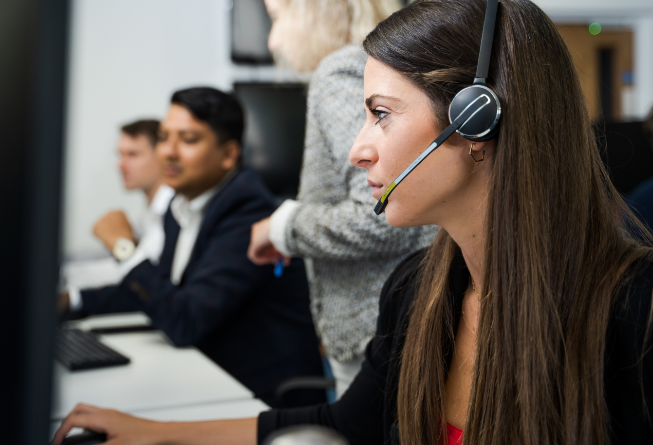 If you have any questions about what we offer or to make an enquiry, get in touch with us today.