Media & Industry News
Case Study: Florin Court Capital
Business profile 
Florin Court Capital is a systematic hedge fund company established in London in 2015, with total assets under management of approximately $800m. The company's trading models encompass trend-following and other systematic strategies on a broad range of alternative markets. Asset portfolios are constructed using mathematical models and cover asset classes including equities, currencies, fixed income, credit and commodities. 
Florin Court's business needs 
Florin Court were looking for an EMS (Execution Management System) that met multiple trading & operational workflow needs. They required a fast integration timeline, robust connectivity to their algorithmic order generator, and finally access to a wide spectrum of listed brokers coupled with best in class institutional FX liquidity. Florin wanted an open and flexible technology partner that could tailor the platform to their needs, specifically regarding less liquid markets, as well as the ability to utilise two-way FIX connectivity in order to facilitate an STP workflow model. Another essential pre-requisite was a strong technology support team that worked in tandem with the liquidity and trading framework. A final requirement was a comprehensive Transaction Cost Analysis package to help facilitate best execution, and ultimately improve Florin's performance. 
Why did Florin Court choose BidFX? 
"What immediately drew our attention to BidFX, and their parent firm TradingScreen, was their multi asset capabilities coupled with the prominent and highly reputable buy-side firms in our space that were already working with them. This proven track record was a big initial draw as we wanted a provider that had a reputation for reliability'', commented Alex Smyth at Florin Court, ''We carried out a rigorous due diligence process and BidFX ticked all the boxes that we were looking for. The 'consolidated' aspect is key, allowing us to roll out to production in FX, Futures and Equities simultaneously using the same API, all within the same system. It also had to be multi-bank and multi-asset in one execution platform, which prevented the need for numerous applications. From discussions with the BidFX team, we had a general sense that they really understood us as a business, and crucially for us, it was apparent that they had vast experience with other systematic clients like ourselves. They had helped other firms with growing pains and problems that we were experiencing for the first time, so that experience for us was invaluable." 
Roger Lee, Head of EMEA Sales BidFX noted "Florin Court Capital is an eminent and market leading systematic hedge fund whose personnel have a pedigree in decisive and meaningful decision making. We felt that there were a few factors involved in their ultimate decision to partner with us: Firstly, the fact that we're completely independent, experienced and accustomed to 'bespoke' client integrations. Secondly, we could provide one API &/or screen across asset classes and a wide broker network, and finally that we are scalable as a SaaS solution. We showcased a very compelling offering that met their needs and requirements."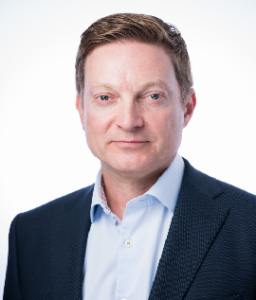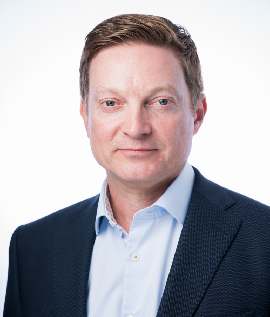 Roger Lee, Head of EMEA Sales
The BidFX solution: what has impressed you the most about BidFX? 
"We have been a client of BidFX for four years, which demonstrates our high level of satisfaction. As we're a high-volume quant fund, we wanted a platform that would be able to facilitate automatic staging of our orders from our internal OMS without requiring manual data entry. This is one of the most important features for us. BidFX has a strong ability to customise your workflow and the GUI ('TradeSmart') to your needs too, so we've been able to be specific with what we wanted to automate. Overall, we have realised considerable efficiency gains as the solution meets all our technology needs under one roof, so to speak, while the BidFX support team have always been on hand to help sort out any issues. It's also important to mention that stability and consistency of performance is critical to us. With BidFX and TradingScreen we haven't experienced a single outage or disruption of any sort, which can happen with many incumbent multi-dealer venues. Another major plus point, that we've been able to take advantage of, is the ability to subscribe to a Transaction Costs Analysis (TCA) package, in the form of a monthly report split by asset class, which details the quality of our execution. The BidFX / TS report is independent as it uses their own data, and it's also asset class-specific, so it acts as a valuable source of information that impacts the way we think about our execution & our future strategies."