From The Management
Cooperative co-habitation: BidFX and TS, Europe
16 January 2018
Jean-Philippe Malé, Chief Executive Officer, BidFX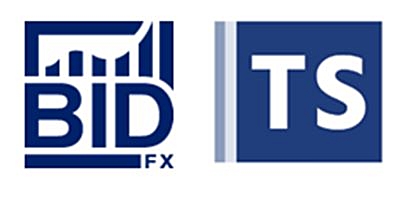 It's now 18 months since BidFX established itself as a dedicated business line under the TS umbrella culminating in a move to its own office space in London in March 2017 and dedicated development and business personnel in our other offices all around the globe.
The growth of BidFX's business in terms both of new client acquisition and average daily volume, already demonstrates that it's paying off.  This is obviously great news for BidFX but also for TS as a whole as it strengthens the overall EMS value proposition.
Offering a truly multi-asset class EMS from a single screen and a single connection whilst leveraging the same SaaS  infrastructure, has always been a key selling point for TS, but the establishment of BidFX as a dedicated and focused business line for eFX has enabled it to build out the product more quickly and more efficiently.  This in turn has enabled us to compete more effectively against the longer established and more entrenched FX specific multi-bank platforms.
TS clearly is reaping the benefit of this acceleration in the growth of BidFX's business as more and more of our multi-asset class pitches demand a best-of-breed FX solution which is functionally competitive compared to the historically dominant incumbents.  As a result, we are increasingly winning new mandates together and equally are able to capitalise on cross-selling and up-selling opportunities where a buy side has initially started on the FX only or on the Listed only side. 
As an example of this inherent synergy here in Europe, we have recently certified with a fast emerging hedge fund PMS on the back of winning an initially FX only client which further down the line plans to branch out on TS to Futures. This also paves the way to marketing our multi-asset class solutions to other hedge fund clients using this PMS.   Another very pertinent example of the benefits of this BidFX-TS sales cooperation and co-marketing approach has been the acquisition of a global, multi-site, multi-strat hedge fund.   Having initially selected a rival EMS over the summer of 2017, with which they targeted a very aggressive implementation timeframe which didn't materialise, they came back to us on the strength of our SaaS powered rapid deployment capability and are already in onboarding mode.
To conclude on another positive note, our credibility as an FX player in its own right was a major driver for the already well-documented and strategically important OMS alliance, we signed in September 2017.  Once again, there is a very powerful complementarity between a BidFX only opportunity leading to a broader, Listed opportunity as the buy side looks simultaneously to meet its best execution obligations and to normalise its execution access across the asset classes.