Media & Industry News
Commerzbank AG adds FX algo strategies to BidFX
BidFX, the leading cloud-based provider of electronic foreign exchange (FX) trading solutions, today announced that Commerzbank AG, the leading bank for the German Mittelstand and a strong partner for corporate and institutional clients, has made its five FX algorithmic strategies available on the BidFX platform.
Clients can now access Commerzbank's FX Algo Suite directly on BidFX. Each strategy offers a wide range of flexibility on executions suited to client requirements and trading preferences.
Head of eTrading Services at Commerzbank, Nickolas Congdon, commented: "Commerzbank welcomes the opportunity to increase our electronic distribution of our FX orders service on BidFX. This allows us to continue to provide advanced technology, unique liquidity and analytics to our mutual clients".
BidFX Head of DACH Sales, Rory Sheen, commented: "It's exciting to see the continued growth of our global relationship with Commerzbank via the integration of their algo suite, which is largely being driven by our asset management clientele. As buyside market participants continue to increase their usage of FX algos to source the best liquidity and execute efficiently for their end investors, Commerzbank's algo strategies are a welcome addition to the BidFX algo hub", he adds
Now a wholly owned subsidiary of the Singapore Exchange (SGX), market leading fintech firm BidFX specialises in liquidity aggregation across OTC and listed foreign exchange products.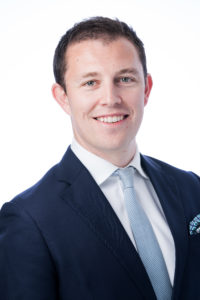 Rory Sheen, Head of DACH Sales