From The Management
BidFX sponsors community youth football team
BidFX is happy to announce its sponsorship of the Community Youth Football Team currently competing in the Tandridge football league.
Chief Revenue Officer John McGrath commented 'BidFX is proud to be part of the communities we live in and to give something back to these communities where possible. It's very easy in the Financial Markets to chase profits and forget about some of the other projects that we can influence which have a genuine ethical feel to them. The principles we run BidFX on in terms of integrity and work ethic we think are important to foster in the youth of today who are too easily distracted away from a healthy lifestyle. By sponsoring kit and providing free coaching for the next few years we hope to foster a spirit and team ethic that will serve the community well and help these players, and many more in the years to come, develop as individuals'.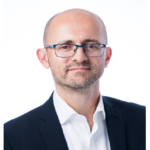 Since sponsoring the team 5 of the players were recently selected for District Trials with 1 player successfully selected for the District A Team.
For more information on BidFX and how it's driving the eFX market in innovation and functionality in the institutional space please feel free to contact john.mcgrath@bidfx.com