From The Management
BidFX gaining strong foothold in the Japanese FX market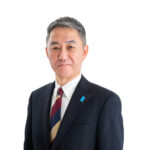 Tak Koyama, Sales Director, BidFX 
It has been more than 20 years since the first electronic foreign exchange trading platform appeared in the real money segment in Japan. Since then, technology, along with data, security, compliance and several other aspects of FX trading, have evolved dramatically. At the same time the Order Management System (OMS), which manages the whole lifecycle of an order for money managers, has evolved continually in the past 20 years whereas some of the legacy trading platforms have remained largely unchanged. Does this mean that best execution combined with an integrated staging solution in real money is almost complete?
BidFX have seen in their real money client base that cutting-edge institutional real money investors are taking the game to a new level to gain even more alpha by taking advantage of platforms traditionally used by hedge funds. This does not mean that they will start trading like hedge funds. It is an attempt to pursue new alpha that has not been possible before on the older platforms, or technologies, by using hedge fund models.
BidFX has a strong commitment to offer innovation and a new level of service to institutional investors and hedge funds that have been using legacy platforms for years. BidFX believes that providing market participants with next-generation levels of workflow efficiency, risk minimization, and best execution opportunities is the only path to client success and market contribution.