From The Management
BidFX expands global presence to meet client demand
BidFX Systems Ltd, a division of TradingScreen (TS), announced the opening of new offices in Italy and Australia in response to their large recent increase in market share in the eFX space.
Based in Milan, BidFX Italy will be headed up by Carlo Scotto. Carlo was more recently at FXALL/Thomson Reuters (now Refinitiv) where he was responsible for sales and business development in Southern Europe. BidFX Australia will be operating out of Sydney headed up by David Catterick. David joins from ITG where he worked in Sales within the APAC region.
The new locations strengthen BidFX's commitment to servicing the institutional eFX space locally across all global regions and are strategically important as part of the response to the large growth of clients across all regions.
"The appointment of two strategic hires to drive business from our new offices in Milan and Sydney gives us an unrivalled local presence on the ground with operations close to our institutional clients in the region" said Jean-Philippe Malé CEO of BidFX. "Not only are we showing commitment to our clients with the creation of a local infrastructure, but we are also showing a commitment and investment into the economy of the region".
"BidFX intends to create a competitive advantage and long-term growth through investing in more regions to follow our commitment to clients.  It aims to become a leading FX trading and workflow solution eFX space globally" added Mr Malé.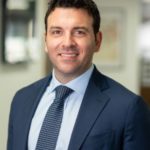 Carlo Scotto, Sales Director Southern Europe