Media & Industry News
BidFX algo offering continues to grow, adding RBC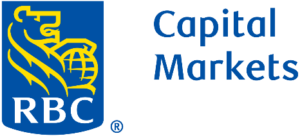 BidFX is happy to announce RBC Capital Markets as the latest Algo Provider to add their Algo suite to the BidFX EMS. The RBC Algo suite is immediately available to all RBC clients and has seen large demand from institutional clients on the platform.
BidFX CRO, John McGrath, commented, "We are very happy to see RBC join BidFX's Algo offering with its comprehensive algo suite. As BidFX has expanded rapidly into the institutional buyside we have seen high demand for RBC and their Algo offering. Algo's are now one of the most common methods for buyside's to measure their FX execution which is why it is so pleasing to add more providers of RBC's quality to the BidFX platform."
Neil McClements, Head of EMEA eFX Sales at RBC commented, "At RBC we are committed to driving more transparency and consistency of execution and recognise the important role third-party platforms such as BidFX have to play in ensuring these efforts enhance the FX market. We are continually developing and refining our FX Algo capabilities on behalf of our clients to improve workflow and execution efficiency, deliver more consistency in performance and minimising market impact. Our robust suite of FX Algo solutions is designed to be tailored with user-defined controls to each client's execution goals and desired benchmark. The combination of advanced Algo technology solutions and high-touch FX sales and trading services allows RBC to provide clients with market-leading execution capabilities."
About RBC Capital Markets
RBC Capital Markets is recognized by the most significant corporations, institutional investors, asset managers, private equity firms, and governments around the globe as an innovative, trusted partner with an in-depth expertise in capital markets, banking, and finance. We are well-established in the largest, most mature capital markets with over 7,300 employees across North America, Europe, and the Asia-Pacific region in 70 offices and 15 countries, collectively encompassing more than 80% of global investment banking activity each year.